Deakin University
Bachelor of Film, Television and Animation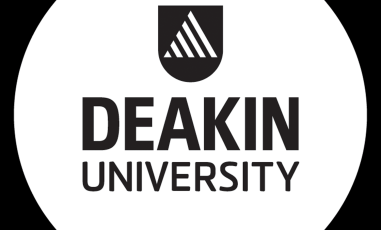 Type of institution: University/Higher Education Institution
Level: Undergraduate
CRICOS: 00113B
Learn how to take a great story and shape it for film, TV or animation. From documentary and short narrative fiction, to more experimental productions, Deakin's Bachelor of Film, Television and Animation enables you to explore storytelling on screen through multiple roles and practices, while developing your own specialist skill set within the dynamic fields of screen production and screen culture. You'll work collaboratively with like-minded students on real industry briefs and draw from the expertise of teachers who are active and well-connected in industry. You'll also have access to industry-standard facilities and equipment including a high-definition television broadcast studio, green screen studio, grading rooms and use of our RED EPIC cameras. By the time you graduate, you'll have a working portfolio, budding professional network and invaluable insider knowledge to give you the competitive edge future employers are searching for.
Structure
24 credit points: 18 credit points of core units and 6 credit points of elective units
Subjects
Acting for screen, Animation, Directing, Documentary and experimental filmmaking, Editing, Film, Film and Television production management, Film studies, Genre, International film study tour, Lighting and cinematography, Local and international industry internships, Media, Motion capture, Narrative, Photography, Producing, Production design, Project management, Quality Management, Screen production, Script writing and storyboarding, Sound recording and editing, Soundtrack design and mixing, Stop-motion animation, Television, Television studio production, Verbal communication
Standard entry requirements
VCE Units 3 and 4: a study score of at least 25 in English EAL (English as an additional language) or at least 20 in English other than EAL or equivalent.This course uses the ATAR as part of its selection considerations. Selection is competitive, meeting these minimum requirements or their equivalents does not guarantee selection into this course. All applicants must meet the minimum English language requirements. Please refer to this course entry on the Deakin University website to read about ways of satisfying the English language proficiency requirement. For more detailed information about additional course requirements for all applicant groups, or equivalent minimum requirements for applicants with a higher education study, VET study or work and life experience refer to the Deakin University website.
Study pathways
The University aims to provide students with as much credit as possible for approved prior study or informal learning which exceeds the normal entrance requirements for the course and is within the constraints of the course regulations. Students are required to complete a minimum of one-third of the course at Deakin University, or four credit points, whichever is the greater. In the case of certificates, including graduate certificates, a minimum of two credit points within the course must be completed at Deakin.