Queensland University of Technology (QUT)
Bachelor of Education (Secondary) / Bachelor of Fine Arts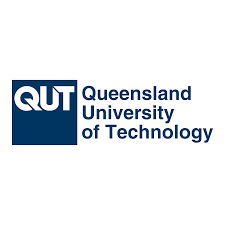 Type of institution: University/Higher Education Institution
Level: Undergraduate
CRICOS: 00213J
This double degree equips graduates to be the creators of original content for the creative industries, or to apply their creative abilities to educational settings and the teaching profession. The fine arts component incorporates studio and/or project-based practice and aims to prepare graduates to produce, display, promote and distribute their own work through traditional and emerging channels. Students are also prepared to be secondary school teachers in two teaching areas, one being in fine arts and the other English (not available with the Creative Writing major), geography, history, mathematics. Students learn to inspire curiosity and innovation in the next generation. Through a strong professional identity as a teacher, graduates can lead creativity and innovation in the education sector. Professional experience placements provide the opportunity to work in real educational settings, supervised by practising professional educators.
Structure
432 credit points (36 units). Education component: 240 credit points (20 units)
includes psychology, sociology, curriculum, professional experience units and discipline units for the second teaching area. Fine Arts component: 192 credit points (16 units)
2 core units and a Fine Arts major (14 units).
Subjects
Creative writing
Dance
Drama
Film, screen and new media
Music
Visual arts
Standard entry requirements
Year 12 or equivalent
Prerequisites: English, or Literature, or English and Literature, or English as an Additional Language (Units 3 and 4, C), or equivalent
And General Mathematics, or Mathematical Methods, or Specialist Mathematics (Units 3 and 4, C), or equivalent. Applicants must submit a statement addressing suitability criteria.. Additional Entry requirements exist for the following BFA study areas: Dance: successful audition
Music: successful audition
Visual Arts: successful portfolio and interview
Recognition
This course meets professional teaching standards for the Australian Institute for Teaching and School Leadership, and Queensland College of Teachers and graduates are eligible to apply for teacher registration. Graduates looking for employment in other parts of Australia and overseas may be required to meet additional conditions.
Study pathways
Pathways to the Master of Education or Master of Philosophy are available. Students may be able to claim advanced standing for part of their course, on the basis of completed or partially completed studies, and other assessable learning outcomes. QUT advanced standing rules apply.