Queensland University of Technology (QUT)
Bachelor of Design / Bachelor of Engineering (Honours)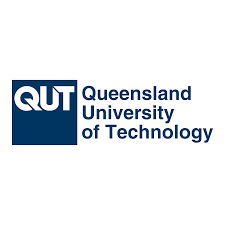 Type of institution: University/Higher Education Institution
Level: Undergraduate
CRICOS: 00213J
This double degree increases career options across design and engineering fields. The design program embraces current industry trends, with a strong focus on human-centred design. Studio experiences provide heightened design opportunities for industry/consumer-informed bespoke (hyper-tailored) systems, products and/or services. Students will learn to be adaptable and resilient; and to create, think critically, and effectively communicate and collaborate in diverse contexts. They will develop visualisation skills, effective use of discipline relevant technology and acquire essential career self-management skills. Work integrated learning and international exchanges provide opportunities to network and receive first-hand industry experience. The Engineering (Honours) degree enables students to learn to identify and solve a variety of engineering problems. All students complete a foundation first-semester and choose from an engineering specialisation from a wide variety of majors.
Structure
In order to complete this course, you must complete a total of 480 credit points, made up of 192 credit points from the Bachelor of Design (Industrial Design) and 288 credit points from the Bachelor of Engineering (Honours). You will study design and engineering units in your first four years, and concentrate on engineering studies for the remainder of this course.
Subjects
Engineering-civil
Engineering-computer and software systems
Engineering-electrical and aerospace
Engineering-electrical
Engineering-mechanical
Engineering-mechatronics
Engineering-medical
Engineering-chemical process
Industrial design
Interaction design
Landscape architecture
Standard entry requirements
Year 12 or equivalent
Assumed knowledge: English, or Literature, or English and Literature, or English as an Additional Language (Units 3 & 4, C)
Mathematical Methods or Specialist Mathematics (Units 3 & 4, C).
Recognition
Design: Design Institute of Australia (DIA). Engineering: Engineers Australia.
Study pathways
Pathways to the Master of Teaching (Secondary) or Master of Philosophy are available. Students may be able to claim advanced standing for part of their course, on the basis of completed or partially completed studies, and other assessable learning outcomes.