Queensland University of Technology (QUT)
Bachelor of Creative Industries / Bachelor of Human Services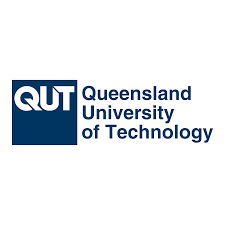 Type of institution: University/Higher Education Institution
Level: Undergraduate
CRICOS: 00213J
Creativity is used in many areas of community and cultural development, youth arts, disability arts, and correctional services. Graduates of this course may work in roles that encourage the use of creative disciplines to support individuals and communities who are experiencing social or economic adversity. Students work in Creative Enterprise studios that offer authentic, problem-based activities; select from a range of creative industries majors to suit their individual creative interests and career aspirations; and develop skills in entrepreneurship and commercial links to creative start-ups. Professional placements and Work Integrated Learning (WIL) provide opportunities to network and gain insight into the many career pathways.
Structure
In order to complete this course, you must complete a total of 384 credit points comprising 192 credit points from the Bachelor of Creative Industries and 192 credit points from the Bachelor of Human Services. You will undertake the two components of the double degree concurrently.
Subjects
Aged services
Child and family services
Creative and professional writing
Disability services
Drama and performance
Entertainment
Fashion communication
Interactive and visual design
Media and communication
Music and sound
Screen content production
Youth services
Standard entry requirements
Year 12 or equivalent
Assumed knowledge: English, or Literature, or English and Literature, or English as an Additional Language (Units 3 & 4, C).
Recognition
Graduates are eligible for membership of the Australian Community Workers Association (ACWA).
Study pathways
Pathways to Master of Teaching (Secondary) and Master of Philosophy are available. Students may be able to claim advanced standing for part of their course, on the basis of completed or partially completed studies, and other assessable learning outcomes.