JMC Academy
Bachelor of Creative Arts (Acting)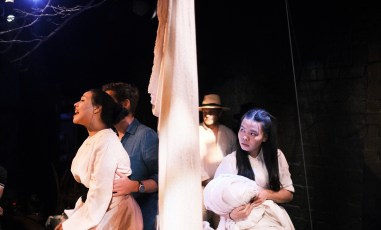 JMC's Bachelor of Creative Arts (Acting) provides an exciting and immersive way of learning the principles of acting for film, theatre, television and new media.
JMC's Acting program will prepare you to pursue a professional and sustainable career in performance – preparing not only the actor's knowledge and skill base but also the actor's process to meet the specific needs and nuances in this changing and diversifying performing arts industry.
The program has been developed by industry-leading experts as an address to an ever changing and constantly diversifying performing arts sector within Australia's creative landscape, taking a contemporary and career driven approach to higher education in performance.
The systems taught at JMC involve unique and dynamic processes of learning that will equip you with a robust and logical pathway to producing theatrical and cinematic performance. We are committed to nurturing versatility and flexibility for our graduates, enabling them to move with confidence between a variety of performance media, locations and contexts.
Next Brisbane Intake: February 2023
Next Melbourne Intake: September 2022