NICA
Bachelor of Circus Arts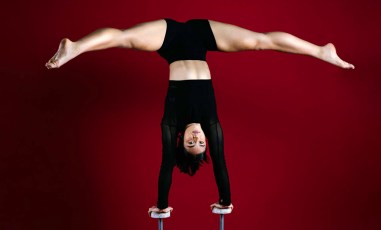 Develop essential industry skills and gain two specialty acts in this three year degree.
The Bachelor of Circus Arts equips students with the skills, networks and knowledge to establish a career on the world stage of circus and physical theatre through immersive and experiential practice-based studies in contemporary circus arts. It is the highest level of accredited circus training in Australia and NICA is a world leader in circus education and training.
Within NICA's world-class facilities, a supportive faculty of talented artists and practitioners teach an innovative curriculum to instil technical excellence and to enable each creative artist to flourish. Students get to develop their performance skills in a variety of settings within NICA's unique suite of performance venues, which combine large-scale, professionally equipped spaces with more intimate studios.
Students not only sharpen their technical skills through individual instruction but also learn how to develop professionally as performers. The aim is a viable and sustainable career future in the performing arts.
Circus arts specialisations in two apparatus or disciplines; performance and movement studies including: ensemble performance and technical aspects of circus production; and academic subjects in: anatomy and biomechanics; history and culture of circus arts; the business of circus; the contemporary circus industry; and music and circus.