Queensland University of Technology (QUT)
Bachelor of Business / Bachelor of Fine Arts (Film, Screen and New Media)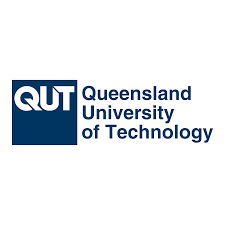 Type of institution: University/Higher Education Institution
Level: Undergraduate
CRICOS: 00213J
This combined program opens up a wide range of creative and business careers. Students graduate not only with advanced technical and creative skills but also with highly developed business knowledge. In the business component students complete a set of core units to gain a broad-based introduction to business principles and complement these studies with a business major. The film, screen and new media component develops skills in producing, writing, editing, sound, cinematography or directing across a range of genres including documentary, drama, television, experimental film, and digital and mobile platforms. Students gain business and leadership skills, and knowledge of how the entertainment industry works. They gain experience by working with other students to produce creative works for external clients and may have their works showcased to the industry at public screenings in their final year.
Structure
384 credit points (32 units). Business component: 192 credit points (16 units)
8 core units and 8 major units. Fine Arts component: 192 credit points (16 units)
2 core units and a Film, Screen and New Media major (14 units). Students undertake the two components of the double degree concurrently.
Subjects
Accountancy
Advertising
Economics
Film, screen and new media
Finance
Financial planning
Human resource management
International business
Management
Marketing
Public relations.
Standard entry requirements
Year 12
Assumed knowledge: English, or Literature, or English and Literature, or English as an Additional Language (Units 3 & 4, C)
And for Accountancy, Economics, Finance, Financial planning and Marketing majors, General Mathematics, or Mathematical Methods, or Specialist Mathematics (Units 3 & 4, C).
Recognition
Subject to choice of Business major and units: CPA Australia; Chartered Accountants Australia and New Zealand and Institute of Public Accountants. Account Planning Group Australia, the Australasian Writers and Art Directors Association, the Australian Direct Marketing Association, the Communications Council, Youngbloods and nGen. Economics Society of Australia. Financial Services Institute of Australasia. Australian Human Resources Institute, Society of Human Resource Management (USA), Australian Institute of Management and the Australian Institute of Training and Development. Australian Institute of Export, the Logistics Association of Australia and the Chartered Institute of Procurement and Supply. Australian Marketing Institute, the Market Research Society of Australia, the Australian Institute of Management, the American Marketing Association, Chartered Institute of Marketing and the Australian Institute of Export. Public Relations Institute of Australia. Financial Planning Association.
Study pathways
Bachelor of Business (Honours), Master of Teaching (Secondary) or Master of Philosophy is available. Students may be able to claim advanced standing for part of their course on the basis of completed or partially completed studies in a degree or diploma and other assessable learning outcomes.