University of Tasmania
Associate Degree in Applied Design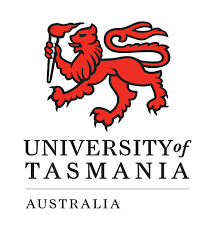 Take new understandings of how design shapes every aspect of our world and create change by applying hands-on design skills for positive impact. Help businesses and organisations tell their stories, visualise messages and data to help people through complexity, devise services to meet unmet community needs, or design creative events and experiences that inspire.
In this course you'll combine foundational design knowledge – in design thinking, processes, forms and language – with a skills focus in one of three design streams: Communication, Digital and Business. You'll engage with industry-connected projects, practices and expectations, and explore design ethics and histories to contextualise your design work.
Our practice-based learning approach with a diverse, creative community supports you to develop valued and transferable skills of collaboration, reflective and critical thinking essential for problem framing and solving. It also means that tapping into your life and work experience – no matter its length or bent – is encouraged and nurtured because design is at work everywhere!
Your tutors are established designers in Tasmania applying design to care for people and place. We see opportunities for individuals, communities and businesses to thrive by designing the transitions we all need to make swiftly, for local and global resilience. We're inspired to design for positive social and environmental outcomes as part of our creative livelihoods – not as trade-offs. Connecting people and planet is how we do design.
Graduates of the course may take on work roles involving: inclusive user experience design; web design and digital content creation; creative direction of projects and events; visual design strategy for new and existing organisations; or launch their own creative enterprise.
On completion, you can also choose to expand and deepen your design learning and gain credit towards the Bachelor of Design. This course offers five stream options: Communication Design, Digital Design, Business Design, Object Design and Spatial Design, with engaging opportunities for cross-pollination and networking across our design, art, media, business and architecture disciplines.