Aboriginal Centre for the Performing Arts
Advanced Diploma of Performing Arts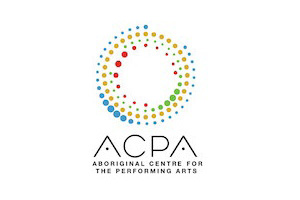 This course is for aspiring artists who are determined to shine.
The Advanced Diploma builds your professional status by focusing on advanced artistry and technical skills within your chosen genre.
It also confirms your social and emotional readiness for the complexities and challenges of the industry.
Advanced Diploma students participate in many showcases, performing in major stage venues for different public audiences.
Combining at least six elective units from the genre of your choice with four compulsory units, you'll polish the knowledge and capabilities practiced in previous studies to a new level of brilliance. You'll also learn how to:
– Lead, advise and mentor other artists, particularly about cultural respect
– Apply your abilities to different styles across different genres
– Conceive, design and deliver original works
– Work successfully within the performing arts industry
– Secure funding for arts projects
With its additional focus on work ethic, teamwork skills and self-esteem, this course will prepare you for any job and for taking your training to university level.
You'll earn your place as an ACPA alumnus, joining an inspirational and global network of graduates who are shaping, defining and distinguishing the cultural identity of this nation.
Both Indigenous and non-Indigenous people are encouraged to apply.
Prerequisites
Prior experience and skill in the performing arts equivalent to a Diploma or above.
Applications Open
Aug 12, 2021