OPPORTUNITIES
Jump to:
THIS WEEK'S WINNERS
SHORTLISTED AND FINALISTS
AWARDS:
Cherish Brisbane Heritage Photo Competition
Share a unique perspective of Brisbane's heritage in this photographic prize that invites submissions of photos taken in 2021 of a Brisbane Living Heritage Network site. These include popular landmarks such as the Museum of Brisbane, Anzac Square and Memorial galleries, Brisbane Botanic Gardens and over 90 other prominent locations. Enter to be considered for cash prizes up to $400.
Submissions close 10 October; learn more and apply.
Calling First Nation artists from across Victoria, this annual exhibition showcases diverse talents with a non-acquisitive award totaling $32,000 in prize monies for artists, designers and crafts people. All visual arts mediums are accepted with the exhibition to run 4 December 2021 – 20 February 2022 at the Koorie Heritage Trust, Federation Square.
Applications close 1 November; learn more and apply.
GRANTS:
Arts Northern Rivers Micro Grants
Quick response grants of up to $1,000 are available for independent practicing artists or organisations across all art forms in the Northern Rivers region. Proposed projects or activities must be arts related and in response to hardship due to the effects of COVID-19 on the community.
Applications close Wednesday 22 September; learn more and apply.
Support Act COVID-19 Crisis Relief Grants
This non-competitive grant is available to live performing arts workers with funds between $2,000 – $2,700. All applicants that meet the eligibility criteria will receive a grant. Applicants have to have worked in the performing arts industry for the past three years and provide two professional referees.
Applications are open; apply.
CALLOUTS:
Scenic Rim Regional Council (SRRC) 2022 Cultural Program
Submissions are being sought for this program that links the arts with the sciences to help us understand our world. Creative ideas and projects that extend traditional art forms such as poetry, performance, visual arts, film, storytelling, and dance through the use of technology, ecological, and other sciences are especially encouraged.
Submissions close 5 October; learn more and apply.
Queen Victoria Women's Centre's salon photography exhibition is open to all Victorian women (cis, trans and non-binary). A still, photo-based image responding to the theme Without Walls taken since 1 January is accepted, with the possibility of taking home a $1,000 cash prize. The exhibition will be presented online with a live exhibition scheduled for early 2022.
Applications close 1 October; learn more and apply.
Juxta Jam
Bankstown Arts centre is calling for local artists to be part of a live, interactive club-style DJ/VJ event with ten commission opportunities available for South Western Sydney artists under 35. The project will involve each commissioned muso creating a 2-minute original video or sound work responding to the theme of Fire, with a $600 artist fee offered.
Applications close 1 Oct; email juxta2020@gmail.com to learn more and apply.
VCE artists from all schools within the Mornington Peninsula Shire are invited to participate in this inaugural annual exhibition designed to showcase student talent. Presented by the Mornington Peninsula Regional Gallery (MPRG), the exhibition sets out to celebrate the new generation of artists and provide first-hand experiences of gallery operation, writing artist's statements and setting up exhibitions.
Entries close 30 November; learn more and enter.
Melbourne Fashion Festival 2022
MFF is calling all creative fashion practitioners, designers, students, filmmakers and fashion journalists to submit applications to the range of 2022 festival programming including the National Graduate Showcase, Fashion Writing Program, and the flagship Independent Program of curated events live and online.
Applications are currently open; learn more and apply.
Artists are invited to apply for this 24-minute art documentary series which has been hosted for over a decade by Graeme Stevenson OAM. If selected, your work could feature on TV networks in over fifty countries, as well as online platforms such as ROKU and Amazon Fire. Artists can be filmed in the studio in NSW or do it virtually in the comfort of their homes.
Applications are open; learn more.
PROFESSIONAL DEVELOPMENT:
This five-day workshop series is for First Nations people interested in developing careers in the arts and will give participants a strong foundational understanding of the arts industry and how to become a professional actor, artist or arts worker. A variety of key people in the industry will present online while allowing participants to meet like-minded people.
The program will run from 5 – 9 October; register.
Sync Australia Online Leadership Program
This disability-led coaching program is open to eight emerging and established leaders with a disability or who are d/Deaf across Australia in the arts, culture, heritage and media sectors. Presented by Synd Leadership (UK) and Access Arts, the program is part of the UK/Australia Season 2021–22 facilitated by the Australia Council for the Arts and the British Council.
Applications close 11 October; learn more and apply.
International Curators Program: Asia Pacific Triennial x TarraWarra Biennial
Curators, creative and cultural producers who identify as First Nations and/or of the Asia Pacific diaspora based in Australia are invited to apply for up to $6,000 to participate in a series of online and in-person exchanges in partnership with the 10th Asia Pacific Triennial (APT10) in Brisbane in 2021-22 and TarraWarra Biennial in Healesville in 2023. Creatives interested in exploring contemporary art in the Asia Pacific region of any career-stage are encouraged to apply.
Applications close 12 October; learn more and apply.
Arts House: CultureLAB, Makeshift Public's and The Warehouse Residency program
Artists can find three new opportunities to research and create new Australian art in these programs being offered by Arts House in Melbourne. Makeshift Publics is a year-long research and professional development program led by artists for artists. CultureLAB and The Warehouse Residency (disability-led) support experimental practice with fees, studio time, community, and technical and producing support to turn ideas into reality.
EOIs close 14 October; learn more and apply.
Want more? Visit our Opportunities page for more open competitions, prizes, EOIs and call outs.
THIS WEEK'S WINNERS
40 Under 40 Most Influential Asian-Australians for 2021 announced Vietnamese-Australian actor and writer Diana Nguyen has its overall winner for leadership, creativity and her humour in shining a light on inclusion and diversity in contemporary Australia. 'I am honoured to be part of this wonderful cohort of talented Asian Australians who are endlessly giving back and need to be seen … with this award, I dedicate it to all people regardless of what cultural background you are,' expressed Nguyen. Visit the Asian Australian Leadership website for full list of awardees.
As part of the official NSW History Week launch, five winners were announced for the NSW Premier's History Award in categories worth $15,000. The winning titles are People of the River: Lost Worlds of Early Australia by Grace Karskens (Australian History Prize); The Wardian Case: How a Simple Box Moved Plants and Changed the World by Luke Keogh (General History Prize); Landscapes of Our Hearts: Reconciling People and Environment by Matthew Colloff (NSW Community and Regional History Prize); Tell Me Why for Young Australians by Archie Roach (Young People's History Prize) and FREEMAN by Laurence Billie (Digital History Prize). Read the judge's comments and watch the winner announcement on the State Library NSW website.
The winner of the Australian Catholic University $10,000 Prize for Poetry Anna Murchison is an inspirational model for late-starters – aged 54, this is her fourth year writing poetry. True to this year's theme of resilience, the Hobart-based poet said: 'We poets inhabit quiet spaces wherein we turn the wheel of our aspirations … While the writing act is solitary, the ACU Prize endows us with a collective moment in which to unite to create an instrument of hope.' The winning poem Child of Gath-hepher links references of Biblical Jonah's birthplace with Murchison's own experience flying from Tasmania to Melbourne mid-lockdowns to be with her son, who needed urgent surgery. Visit the ACU website to read the poem and shortlists.
Budding creatives Jane Skeer (SA) and Trent Crawford (VIC) have been selected as recipients of the 2022 Anne & Gordon Samstag International Visual Arts Scholarship, propelling their careers with this one-year scholarship which also allows a USD $50,000 tax free allowance to cover expenses for their period of learning at an international art school of their choice. Traditionally open to students and recent graduates, this year's program considered applicants who are graduates for more than five years. Crawford has worked with photography, video and installation since graduating from the NCA in 2017 and Skeer works across installation, textiles and photography with a Bachelor of Visual Arts (Honours) from the Adelaide Central School of Art (2015).
The Sydney Film Festival released another exciting announcement – Koori Dunghutti woman Darlene Johnson has been selected as the inaugural recipient of the Deutsche bank fellowship for First Nations Film Creatives. 'As Indigenous storytellers, we have so much to share with the rest of the world. We need to forge ahead into the future and become real players in the mainstream industry so we can tell our uniquely universal stories for a global audience,' said Johnson who will use the $20,000 grant to move into long-form drama.
South Australia Living Artists (SALA) Festival has announced their award winners from an impressive crowd of over 9,000 artists and 600 exhibitions which they held throughout August. Recipients include Yoko Kagoshima, Maddie Grammatopoulos, Jianzhen Wu, Rosie Field, Sam Burke, Tom Phillips, and Christina Lauren across six independent categories. Adelaide mid-career artist Mark Valenzuela has been named SALA featured artist for 2022, whose practice addresses socio-political contexts of his home country, the Philippines, and Australia. The Hither and Yon Venue Award and Credit Union SA School Awards will be announced late September.
Making their mark overseas, 19 outstanding Australian musos have won the US-based Unsigned Only Music Competition. Singer songwriter Alexander Biggs (VIC), EDM artist du0 (QLD), and rock band Teenage Joans (SA), won first and second place in their respective categories. A total of 38 winners will share a USD$150,000 cash prize. Founders Candace Avery and Jim Morgan remarked on the achievement: 'We always receive a lot of great entries from Australia, so we have come to expect it. Over the years, so many of our favorite winners have been Aussies, and we love having the opportunity to share their music with the world.' View the full list and listen to winning songs on the Unsigned Only website.
Back home, the Art Music Awards which are presented annually by APRA AMCOS and the Australian Music Centre (AMC) announced their 2021 winners. Deborah Kayser won the Luminary Award for an individual, Speak Percussion won the Luminary Award for National Organisation, Cathy Milliken won Work of the Year: Large Ensemble, Erik Griswold won Work of the Year: Dramatic, and Vanessa Perica won Work of the Year: Jazz. Watch all the winning works on YouTube.
Peebles Print Prize 2021 announced its first place winner as Geoffrey Ricardo for the work A Brief History of Nonsense, and second prize winner as Bron Ives for the work Antechinus. This prestigious printmaking prize was judged by NGV Senior Curator of Australian Art David Hurston, alongside Geelong Gallery Senior Curator Lisa Sullivan, and Queenscliff Gallery Directors Soula and Theo Mantalvanos. This year's exhibition will have an extended run until 11 October at Queenscliff Gallery. View the finalist exhibition online.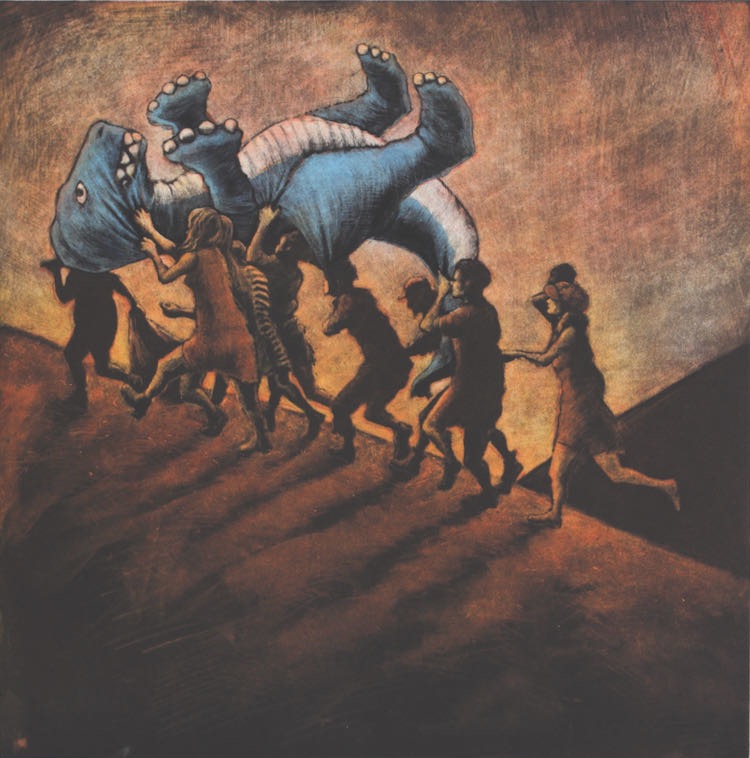 Three artists of the Chinese diaspora Amy Lam (Canada), Casey Tang (USA) and Tian Zhang (Australia) have been selected for the partnership residency Digital Diasporas, hosted by Sydney's 4A, Shanghai's Chronus Art Center and Toronto's Gendai. The program has been developed as a partnership between the Australian Council, China Residencies, and Canada Council for the Arts awards each recipient $10,000 for the cross-border online residency. 'The partnership would contribute invaluable knowledge to a world-wide and ever-expanding exploration of the opportunities and possibilities for collaboration and exchange offered by the digital residency experience,' said Australia Council's Head of Industry Development Jade Lillie.
SHORTLISTED AND FINALISTS
59 finalists for the STILL: National Still Life Award 2021 will be on view for all to see through a new 3D virtual tour, after the in-gallery exhibition was shut down after just one day due to lockdowns. The selection of paintings, sculpture and installation works, which were handpicked by this year's judge, MCA Director Elizabeth Anne Macgregor OBE, will be presented in full scope online. The $5,000 People's Choice Award is also open for public vote until 8 October. Tour the STILL 2021 exhibition online.
Australia's richest genre-based literary prize, the ARA Historical Novel Prize, now in its second year, has announced its 2021 longlist of historical fiction works. The outstanding list is a testament to the power of this genre to illuminate unspoken pasts and pave narratives to the present. The prize totals $100,000 in monies and received 130 competitive entries. Shortlisted entries and winners will be announced on 22 September and 22 October respectively. View the longlist online.
Check out previous Opportunities and Awards wraps for more announcements.