The original Broadway cast of COME FROM AWAY. Photo by Matthew Murphy.
Last week we took a look at some of the many performance highlights coming up around the country, covering the independent theatre sector, circus and physical theatre, cabaret, comedy, dance and mainstage theatre.
Read: What to look out for in 2019: performing arts (part one)
In part two of our performing arts preview for 2019, our Performing Arts Editor Richard Watts lists more of the productions, concerts and events coming up this year that have caught his eye.
Blockbusters
Harry Potter and the Cursed Child
Commercial theatre on an epic scale, the staged epilogue to JK Rowling's phenomenally popular series of books about the titular boy wizard is a Melbourne exclusive. Harry Potter and the Cursed Child consists of two full plays, and is the most awarded production in the history of Britain's Olivier Awards, winning a record-breaking nine awards including Best New Play and Best Director. While Harry grapples with a past that refuses to stay where it belongs, his youngest son Albus must struggle with the weight of a family legacy he never wanted. As past and present fuse ominously, both father and son learn the uncomfortable truth: sometimes, darkness comes from unexpected places. The production plays the Princess Theatre from 18 January and reviews are embargoed until midnight on Saturday 23 February. Visit www.harrypottertheplay.com for details.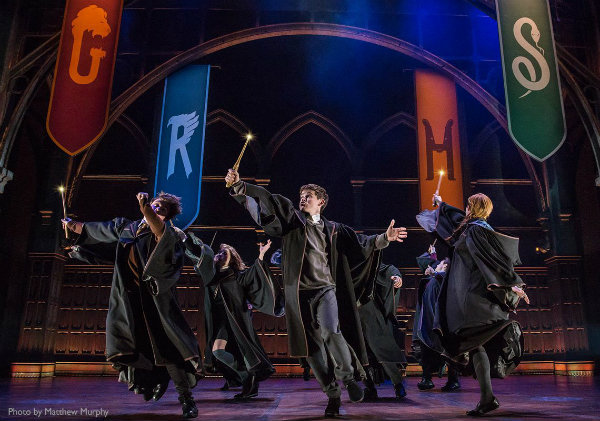 Photo credit: Matthew Murphy.
CLASSICAL AND ORCHESTRAL
Short Black Opera and Melbourne Symphony Orchestra – Eumeralla, a War Requiem for Peace
Southwest of Melbourne lies a battleground, haunted with the memory of war and loss. The scars of the Eumeralla Resistance War (1840 – 1863) lie heavily upon the country. Since the Australian War Memorial refuses to commemorate Australia's frontier wars, it falls upon our artists – including Melbourne Symphony Orchestra (MSO) – to do so. Written and composed by acclaimed Yorta Yorta soprano, composer and Artistic Director of Short Black Opera, Deborah Cheetham AO (Pecan Summer), Eumeralla, a War Requiem for Peace, will be sung entirely in the ancient dialects of the Gunditjmara people. Its world premiere takes place on Saturday 15 June at Melbourne's Hamer Hall. Visit www.mso.com.au for details.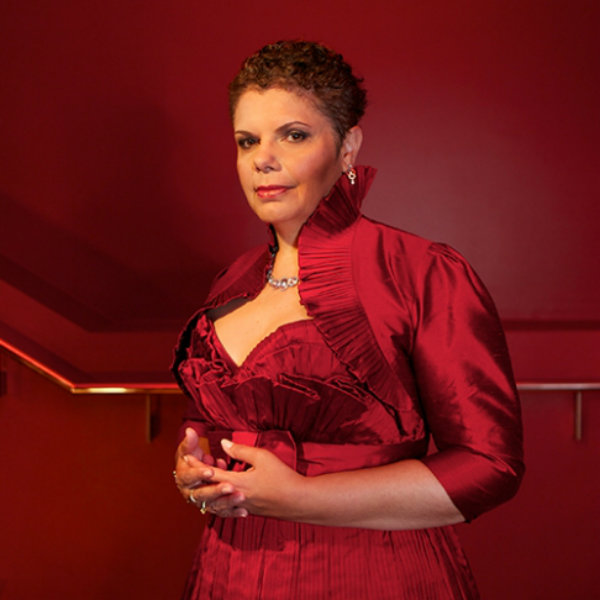 Deborah Cheetham AO. Photo credit: Simon Schluter
ALSO RECOMMENDED: In February, the Australian Chamber Orchestra joins forces with the Estonian Philharmonic Chamber Choir to perform the music of Arvo Pärt & JS Bach. Daniel Hardnig conducts the superb Mahler Chamber Orchestra, one of the finest chamber orchestras in the world, at Adelaide Festival in March. One of the world's most respected chamber choirs, the virtuosic UK-based ensemble The Sixteen, perform in Sydney, Melbourne and Brisbane in March. Running from 25-28 April at the Sydney Conservatorium of Music, the biennial Musica Viva Festival is Australia's only metropolitan festival of chamber music, featuring six major concerts and performances by some of the world's leading musicians, with bassist Edgar Meyer, flautist Adam Walker and violinist Tessa Lark among this year's guests. May sees the MSO celebrate contemporary symphonic music with the Metropolis New Music Festival, including a celebration of the work of Dutch master Louis Andriessen and the world premiere of Andriessen student Kate Moore's Percussion Concerto.
In June, virtuosic Australian pianist Jayson Gillham joins Adelaide Sydney Orchestra for Beethoven: The Piano Concertos, condensing 15 years of Beethoven's work into four memorable concerts, while in July, Simone Young returns to conduct Queensland Symphony Orchestra for The Great Symphony, featuring works by Brett Dean, Bartok and Schubert. Also in July, the Sydney Symphony perform Britten's Peter Grimes in Concert with Stuart Skelton in the title role and David Robertson conducting, at Sydney Opera House. August sees Asher Fisch, Principal Conductor at West Australian Symphony Orchestra, trade his baton for a piano keyboard while Danish violinist Nikolaj Znaider takes on the conductor's role in Schumann and Strauss; September sees the Australian Brandenburg Orchestra look to the future in Next Generation Baroque, introducing four exciting young artists, including 11 year old violinist Christian Li, while in November, acclaimed cellist Sue-Ellen Paulsen makes her farewell appearance with the Tasmanian Symphony Orchestra in Swansong in Hobart and Launceston. And speaking of farewells, the MSO celebrates Sir Andrew Davis' final year as Chief Conductor in 2019 with a range of special performances, including some of his favourite works and the conclusion of Davis's epic Mahler Symphony cycle with the composer's last symphony, the tenth (Hamer Hall, 21 & 23 March with an additional concert in Geelong on 22 March).
MUSICAL THEATRE
Come From Away – Comedy Theatre, Melbourne
Come From Away is set in the immediate aftermath of September 11, 2001, when American airspace was closed to all but the military, forcing 38 planes carrying nearly 7000 people from over 100 countries to land in the tiny Canadian town of Gander, Newfoundland. The musical, based on hundreds of hours of interviews conducted by Canadian writers Irene Sankoff and David Hein, tells the heart-warming story of small-town Newfoundlanders rising to the challenge of welcoming frightened strangers from all corners of the world, and making them feel at home.
Winner of a Tony Award for Direction and a Drama Desk award for Outstanding Musical, Come From Away has been critically lauded, with the production now playing in Dublin prior to opening in London's West End in February. In the words of The Irish Times' Lisa Tierney-Keogh, 'it's not often that theatre makers get something so right it leaves you gasping for more. The production is magnificent, the music is stunning, the performances are stellar. But what got me in the solar plexus was the feeling, the warmth of the show. It took one of the most painful, horrific events in modern memory and found beauty and humanity within … one of the most joyful and uplifting pieces of art I've ever seen.'
The Australian production opens in July, and is exclusive to Melbourne. Visit comefromaway.com.au for dates and ticketing details.
ALSO RECOMMENDED: Fangirls (7 September – 5 October, Bille Brown Theatre, Brisbane and 12 October – 10 November at Belvoir's Upstairs Theatre, Sydney) is a new musical comedy about first love, fan culture, and the danger of underestimating teenage girls. Written by Yve Blake, who also stars, Fangirls is a Queensland Theatre, Belvoir and Brisbane Festival co-production in association with Australian Theatre for Young People. The MTC are also getting in on the musical action, with Kiss of the Spider Woman playing the Southbank Theatre from 18 November, while The Production Company will premiere Lazarus, by the late David Bowie and Enda Walsh, at Arts Centre Melbourne in May.
In Perth, catch the homegrown Tony Galati The Musical (described as 'a love letter to the hard-working Perth magnate, true-blue battler and Spudshed founder, Tony Galati) as part of FRINGE WORLD (De Parel Spiegeltent, 12-17 February) while Albury's HotHouse Theatre hosts star-crossed lesbian musical Romeo is Not the Only Fruit in March, and MLIVE at Monash University will premiere My Brilliant Career, a new musical by Dean Bryant and Mathew Frank, in October. Elsewhere, the Australian premiere of Razorhurst is on at Sydney's intimate Hayes Theatre from June, featuring book and lyrics by Kate Mulley and music by Andy Peterson; while smash hit The Book of Mormon transfers to Adelaide Festival Centre in July.
After wowing the critics in Sydney, Muriel's Wedding – The Musical opens in Melbourne in March before transferring to Sydney (where it opened in 2017) in June, while the tenth anniversary tour of the truly delightful Billy Elliot the Musical opens at Sydney's Lyric Theatre in October. Speaking of revivals, Opera Australia are staging not one but two productions of West Side Story in 2019 (one on the harbour, the other a proscenium arch show at Sydney Opera House and Arts Centre Melbourne) while Melbourne's Sondheim fans can revel in Victorian Opera's production of A Little Night Music (Arts Centre Melbourne, 27 June – 6 July 2019) and Sunday in the Park with George, presented by Sondheim-devoted company Watch This (Southbank Theatre, 21-24 August 2019).
OPERA
Opera Queensland – New Opera Workshop
We're cheating a little here, as this is not a production per se, but nonetheless it strikes us an important event for sector members to have on their radar. Presented by Opera Queensland in association with Queensland Conservatorium at Griffith University, the inaugural New Opera Workshop (NOW 2019) will bring together Australian and international composers, librettists and producers to investigate and interrogate the art of opera – what it is and what it might be. A vitally important conversation if the art form is to flourish and evolve. Interested participants can register at info@oq.com.au with NOW 2019 taking place in Brisbane over 5-7 April.
Mozart's The Magic Flute
Directed by Barrie Kosky, featuring a silent film aesthetic and boasting dazzling projections by UK company 1927, this Komische Oper Berlin production of Mozart's comedic opera has been described as 'a tour de force' by The Guardian and 'irresistible' by The New York Times. It makes its Australian premiere at Perth Festival (20-23 February), where it is presented in association with West Australian Opera and West Australian Symphony Orchestra, before crossing the Nullarbor to play at Adelaide Festival (1-3 March) in association with the State Opera of South Australia, Adelaide Symphony Orchestra and Adelaide Festival Centre. Sure to be one of the performance highlights of the year.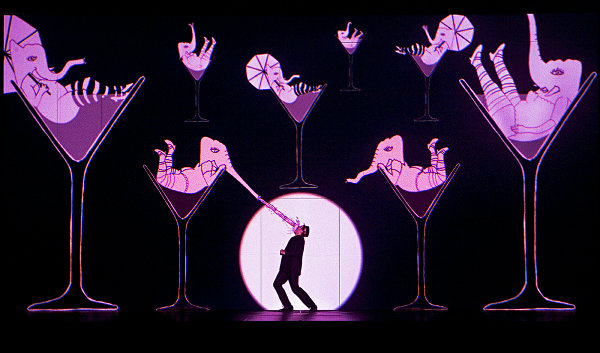 Komische Oper Berlin and 1927's The Magic Flute. Image: Iko Freese.
Also recommended: Victorian Opera's The Selfish Giant, a new work by composer Simon Bruckard and librettist Emma Muir-Smith (Gasworks, 17-19 October); Lost & Found Opera's new production Ned Kelly (15-19 February) and Cat Hope's premiere of Speechless (26 February to 3 March), both premiering at Perth Festival; Sydney Chamber Opera's La Passion de Simone at Sydney Festival (9-11 January); Opera Australia's Wozzeck, directed and illustrated by William Kentridge (Sydney Opera House, 25 January – 15 February) and Whiteley, a new opera about artist Brett Whiteley by Elena Kats-Chernin and Justin Fleming (Sydney Opera House, 15-30 July); Melbourne Opera's The Flying Dutchman conducted by Anthony Negus and directed by Suzanne Chaundy (Regent Theatre, Melbourne, 3, 5 & 7 February); and State Opera South Australia's 'The Lost Operas of Oz' series (featuring Peter and Martin Wesley-Smith's Boojum!, Ross Edwards and Dorothy Hewett's Christina's World and John Haddock with Michael Campbell's Madeline Lee, all at Queen's Theatre, Adelaide between 5 July and 5 October).
THE QUEEREST OF THE QUEER

With both Midsumma Festival in Melbourne, and Sydney Gay & Lesbian Mardi Gras fast approaching, it seems fitting to include a look at LGBTIQ-themed performances in 2019. Here are some of the upcoming works to have piqued our interest.
Shaun Parker & Company – KING
An international collaboration between award-winning Australian director/choreographer Shaun Parker and renowned Bulgarian singer-songwriter/performance artist Ivo Dimchev, KING offers the audience a fresh take on historic notions of masculinity and socio-sexual-political structures, in a society in revolt against an exhausted patriarchy. Teasing out patterns of behaviour of the cis-hetero-alpha-male against homosexual, bisexual and pansexual perspectives, Parker's highly physical and articulate choreographic world will be intertwined with the live sung narration of Dimchev's deconstructed cabaret-esque vocals. At the Seymour Centre's Everest Theatre from 20-24 February. Visit www.mardigras.org.au for details.
Gender Euphoria
Presented by Arts Centre Melbourne and Midsumma, Gender Euphoria explores and celebrates gender diversity, gender identity and the trans, gender diverse and non- binary experience through postmodern vaudeville. Cabaret icons Mama Alto and Maude Davey, together with a cavalcade of transgender legends, celebrate the state of being deliriously happy with one's own and everyone else's gender identities, gender choices and gender expressions. At Arts Centre Melbourne on Thursday 24 January. Visit midsumma.org.au for more.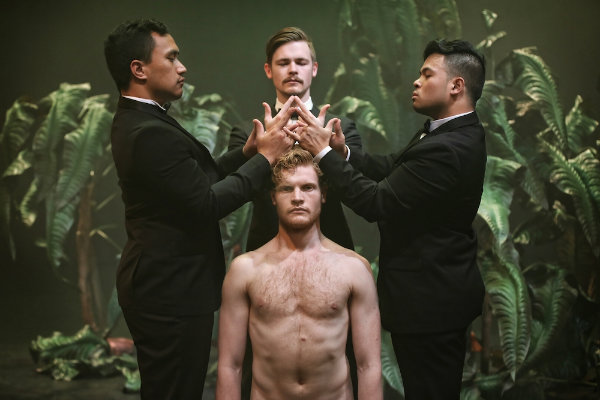 Shaun Parker & Company's KING. Photo by Prudence Upton.
ALSO RECOMMENDED: The magnificent and unrestrained Club Briefs at the Seymour Centre (20 February – 1 March); Krishna Istha's Beast, a self-help comedy for the oppressed, directed by Zoe Coombs Marr (Arts House, North Melbourne, 31 January – 2 February); Mike Bartlett's Cock, presented by 15 Minutes from Anywhere and directed by Beng Oh (fortyfivedownstairs, Melbourne, 30 January – 10 February); Dancing Qweens, a brand new show choreographed by James Welsby (aka Valerie Hex) exploring 50 years of queer dance history (Dancehouse, Carlton, 30 January – 3 February); the LGBTQI+ storytelling night Queerstories: Western Sydney, hosted by Maeve Marsden (Riverside Theatres, Parramatta, 9 February); the powerful, humorous and compelling The Butch Monologues (Theatre Works, St KIlda, 27 January – 3 February); an encore season of Little Ones Theatre's Merciless Gods at Arts Centre Melbourne, based on Christos Tsiolkas' short story collection (6-10 February); Jen Silverman's black comedy The Moors, a hyper-theatrical homage to the Brontës (Seymour Centre, 7 February – 1 March).
Outside of Midsumma and Mardi Gras, there's no shortage of queer works elsewhere in the year, including Patrick Livesey's witty exploration of a young queer prince in The Boy, George at FRINGE WORLD (Shambles at The Woodside Pleasure Garden, 10-17 February); Baby Bi Bi Bi at Adelaide Fringe, billed as a wickedly funny, often filthy cabaret about being a bisexual woman (The Crown & Sceptre Hotel, 22 February – 2 March); Tasmanian stand-up comedian Chloe Black's insights into dating, coming out, living true to yourself and finding a comfortable pair of shoes in Transistor Sister at the Melbourne International Comedy Festival (Tasma Terrace, 8-21 April); and Angry Fags at the New Theatre, Newtown (10-27 July), a dystopian revenge tragedy that sees two queers embark on a vendetta of sabotage and assassinations, reasoning that if gays aren't respected enough to win equal justice and rights, fear will achieve what good intentions and politics cannot.
REGIONAL COMPANIES
HotHouse Theatre – The Last Boy on Earth
Written by Yackandandah-based playwright Brendan Hogan, The Last Boy on Earth promises to be a highlight of HotHouse Theatre's 2019 season. The year is 2043 and the world has ended. Eight billion humans have disappeared, except for one. Sprout. The last boy on Earth. Hogan's play was written as the outcome of a 2017 Creative Victoria grant to create a new work for children about sustainability and renewable energy, and will be performed by a talented cast of young actors from the Yackandandah Young Players. It plays the Hume Bank Butter Factory Theatre from 9-13 July. See www.hothousetheatre.com.au for details.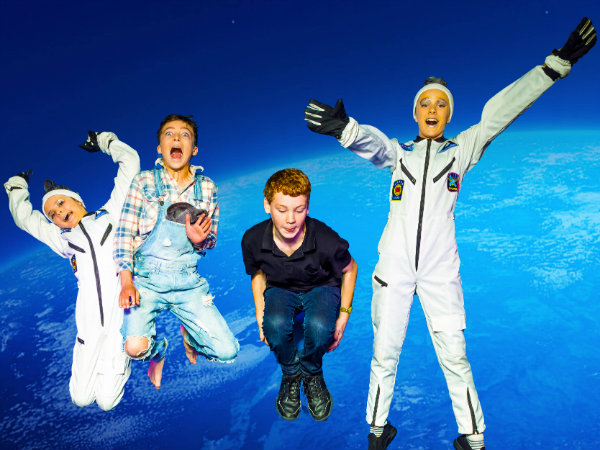 Publicity image for The Last Boy on Earth. Photo credit: Ian Sutherland.
ALSO RECOMMENDED: The Cairns-based JUTE Theatre Company will launch their 2019 season at the end of the first quarter; Townsville's Dancenorth are staging the exquisite Dust at Sydney Festival and the meditative One Infinity at both Sydney Festival and Perth Festival; Townsville's TheatreiNQ kick off their 2019 season with Irish playwright Connor McPherson's folklore-inspired The Weir; and the Broome-based Marrugeku are presenting Le Dernier Appel / The Last Cry at both WOMADelaide and Dance Massive.
In Launceston, Tasdance present the new work Yatra, developed with the local Bhutanese community and exploring tales of refugees and resettlement, as part of Mona Foma 2019. Castlemaine-based live art company Punctum are taking their Public Cooling House to Royal Botanic Gardens Victoria – Cranbourne (23-25 February) and WOMADelaide (8-11 March). NORPA's 2019 season sees the premiere of a new circus work, Fold, directed by Darcy Grant, and a remount of the 'poignant and potent' 2016 production Dreamland, while Merrigong's 2019 season includes the family-friendly production The Surfer and the Mermaid, based on the children's book by Tim Baker.
SMALL TO MEDIUM SECTOR
The output and creativity of Australia's many small-to-medium companies is truly impressive. Here's we look at some of the many works to be offered in 2019 by the companies and organisations which drive Australian creativity.
Red Stitch Actors' Theatre – Caryl Churchill's Escaped Alone
Political, intellectual, experimental and extraordinary: Caryl Churchill is one of the greatest living playwrights in the world. Our highlight for 2019's small to medium sector therefore has to be the Australian premiere of her 2016 play, Escaped Alone, presented by Melbourne's Red Stitch Actors' Theatre. Praised by The Guardian as 'magnificent … sizzling …. a light-on-its-feet, elliptical view of apocalypse,' and described by The New York Times as 'a short and wondrous play that plumbs the depths of 21st-century terrors,' Escaped Alone, is a fantastical evocation of the mundane teetering on the edge of the apocalypse, as told by four women ('all at least 70' according to Churchill's script) and directed by Jenny Kemp. It's sure to be outstanding. From 2 June – 30 June at Red Stitch Actors' Theatre, St Kilda East.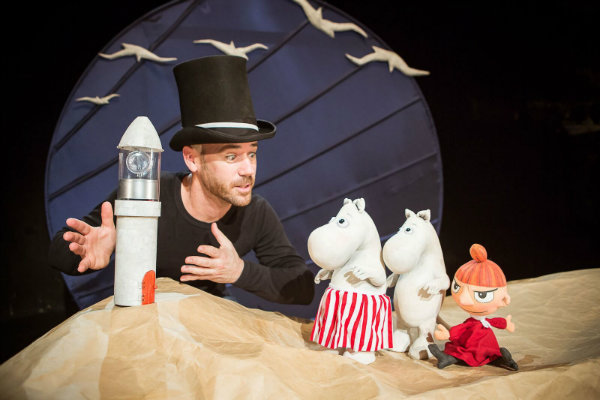 Spare Parts Puppet Theatre's Moominpappa at Sea. Photo credit: Jessica Wyld.
ALSO RECOMMENDED: Spare Parts Puppet Theatre's Moominpappa at Sea (based on the book by Tove Jansson) in Fremantle in January; Perth's The Last Great Hunt stage Lé Nør ('The Rain'), a faux foreign film performed live each night as part of Perth Festival in February; Windmill Theatre Co present the Australian premiere of Baba Yaga, praised by The Guardian as 'a funny and eccentric barrage of invention' as part of Adelaide Festival in February; Barking Gecko's A Ghost in My Suitcase at Sydney Festival in January and Perth Festival in February-March; the Australian premiere of Danish playwright Pelle Koppels' Nothing, directed by Kate Gaul in a co-production between Blue Cow Theatre and Siren Theatre Co (Peacock Theatre, Hobart, 11-20 April); the third and final year of First on the Ladder, a collaboration between Polyglot Theatre and Beyond Empathy, in partnership with Rumbalara Football and Netball Club in Shepparton, Victoria and the Moree Boomerangs in New South Wales; and in Darwin, Tracks Dance Company will present En Masse, a large scale community participation project based on local experiences of cruise ships and tourists that regularly flood the city, in July as part of Darwin Fringe, with another work GPS staged later in the year.
Other works from the s2m sector to have caught our eye in the coming months include Yirra Yaakin's Cracked, a new play by Barbara Hostalek from the perspective of a woman battling the criminal justice system with the hope of being reunited with her kids (Subiaco Arts Centre, 7-18 May); ATYP's murderous secondary school comedy Bathory Begins at Joan Sutherland Performing Arts Centre, Penrith in September; the Australian premiere of James Graham's 'explosive account of ideological war,' the comedy-thriller The Angry Brigade at the New Theatre in October; Steven (Black Comedy) Oliver's From Darkness at La Boite in September (a Brisbane Festival co-production) billed as 'Family Matters meets Redfern Now meets The Exorcist'; The Shadow Whose Prey the Hunter Becomes, a major new work from Back to Back Theatre exploring the changing nature of intelligence in contemporary society, showing at Sydney's Carriageworks in September and Geelong Performing Arts Centre in October; Anchulli Felicia King's White Pearl at Riverside Parramatta, a ruthlessly entertaining portrait of toxic corporate culture, casual racism and the complexity of pan-Asian relations, and a landmark co-production between National Theatre of Parramatta and the STC; and Griffin Theatre's Prima Facie at the SBW Stables Theatre in May, starring Kaye Mulvany in Suzie Miller's 2018 Griffin Award-winning one-woman play.
Read: What to look out for in 2019: performing arts (part one)